Compacting and pelletizing system
KCP Compacting and pelletizing system
INTRODUCTION
Washed plastic film as well as post-industrial plastic waste in the form of rolls, cut-offs, bags, scraps, foam could be recycled in the KCP series compacting and pelletizing system. Will get high quality and uniform size final granules which could be reused back into the plastic products making line.
The KCP series compacting and pelletizing system combines function of compacting, extrusion and pelletizing into one step. It provides best solution for PP/PE film, raffia, filament, bag, woven bag, nonwoven fabric and EPS foam materials recycling.
Efficient feeding
The material of belt convey is PVC.

Roll hauling off device is an optional feeding method to handle roll's scraps.
ABB inverter is equipped.
Feeding speed is automatically based on how full the compactor's room is.
Mental detector can be optional equipped to remove metal in raw material.
Roll hauling off device is an optional feeding method to handle rolls' scraps.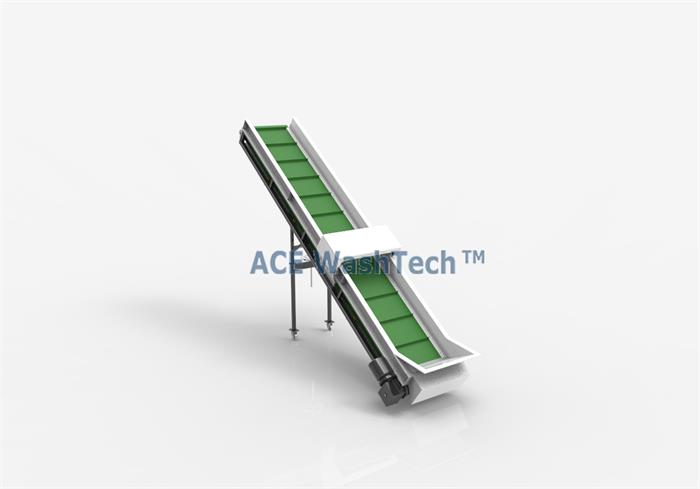 Compacting and extrusion unit
Compactor
Compactor makes material crushed, dried and compacted in one step, which enables a fast and stable feeding from the compactor directly into the extruder.
The rotatory blades will cut the material. Frictional heating caused by high speed rotatory blades will heat and make material shriking. Guide structure with special design compacts the material and directs it into extruder screw.
Specialized single screw extruder
34D or 36D processing section of extruder ensures perfect plasticization.
With double-zone vacuum degassing system, volatiles and moisture will be removed efficiency.
Precise temperature control system.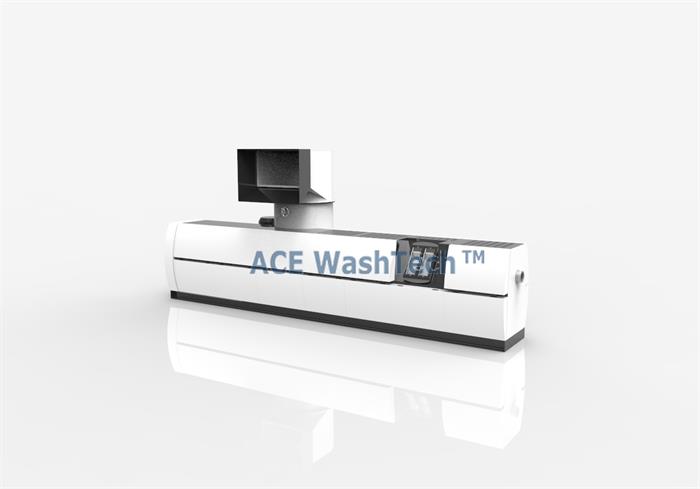 Advanced melt filtration
With larger filtering area, suitable for dealing with a wide variety of polymers.
Perfect sealing effect.

Standard screen dimentions ranges from 80 to 250mm.Or can be customized for special size.

Designed with protection cover,for safe operation and pleased appearance.
Special pelletizing system
Die face water ring pelletizing system adopt pneumatic device make blades well touching on the die face. Cutting speed controlled by PLC automatically according to the melt pressure to get uniform granules.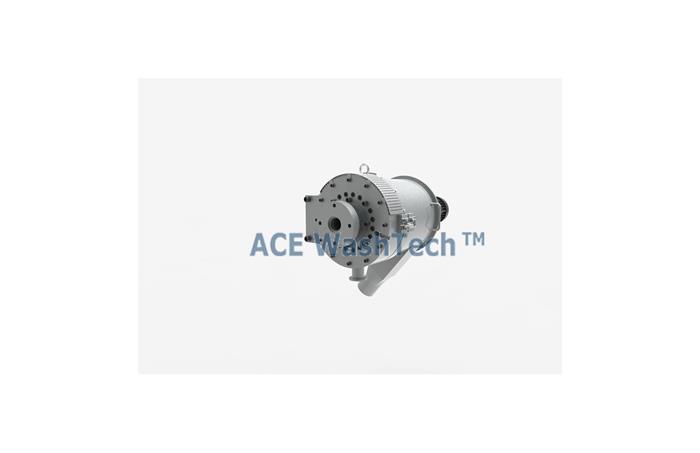 Effective drying system

Vibration dryer

Founction: Removing the moisture of the pellets surface. Selecting the uniform size pellets.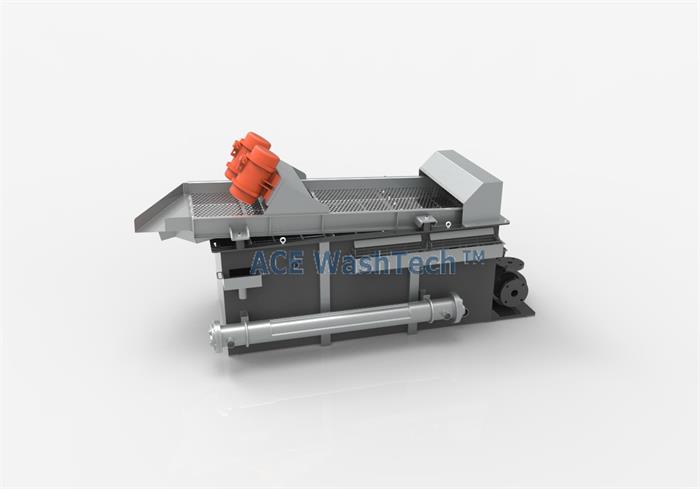 Centrifugal dryer
Removing the moisture of the pellets.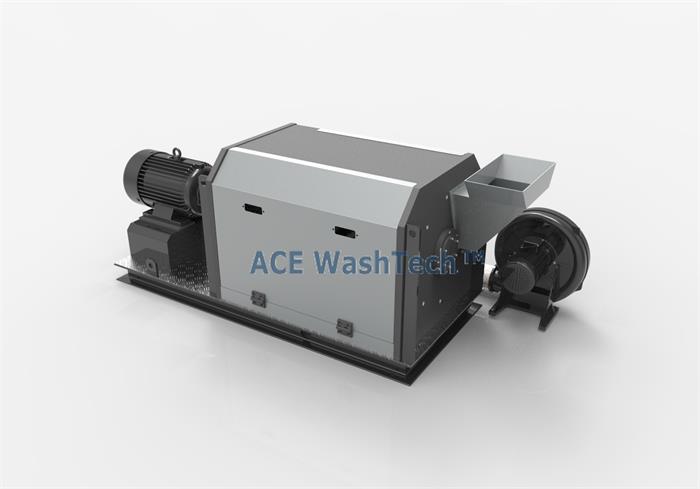 Control unit
All electrical units mounted in asteel cabinet.
Adopt siemens PLC with intelligence control HMI, one button to start-up and one button to stop whole system.
Safety interlock principle applied in the system.
All electrical units: Schneider, Siemens, ABB and LS.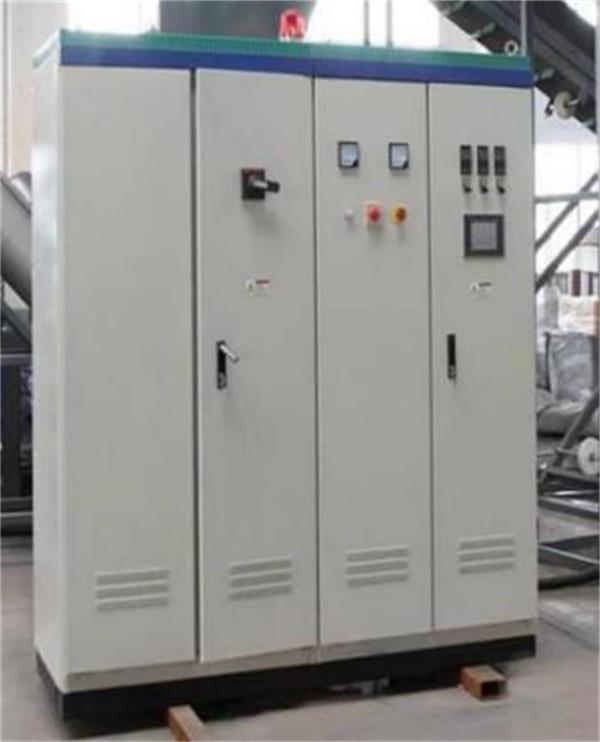 Final product
Uniform size pellet, round shape with diameter: 3~5mm.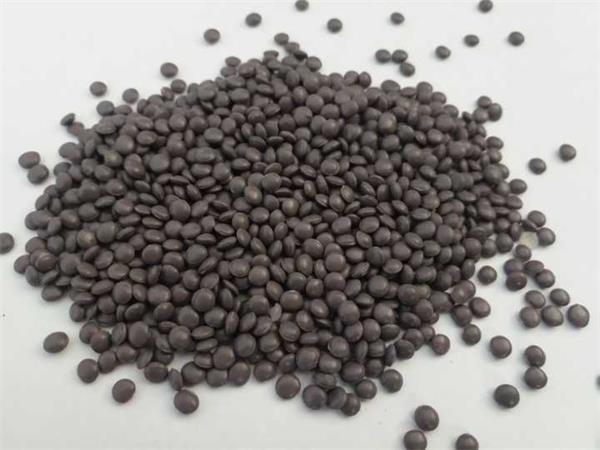 TECHNICAL SPECIFICATION
| | | | | | | |
| --- | --- | --- | --- | --- | --- | --- |
| Model | Compactor volume | Compactor Motor power | Diameter of screw | L/D | Screw extruder motor power | Output capacity |
| KCP 80 | 300 L | 37 KW | 80 mm | 36 | 45/55 KW | 160-220 kg/h |
| KCP 100 | 500 L | 55 KW | 100 mm | 36 | 90/110 KW | 300-380 kg/h |
| KCP 120 | 800 L | 90 KW | 120 mm | 36 | 132 KW | 450-480 kg/h |
| KCP 140 | 1000 L | 110 KW | 140 mm | 36 | 160/185 KW | 500-650 kg/h |
| KCP 160 | 1200 L | 132 KW | 160 mm | 34 | 220/250 KW | 800-1000 kg/h |
| KCP 180 | 1400 L | 160 KW | 180 mm | 34 | 315 KW | 1000-1200 kg/h |